Velkommen til skoleårets første Stikk innom!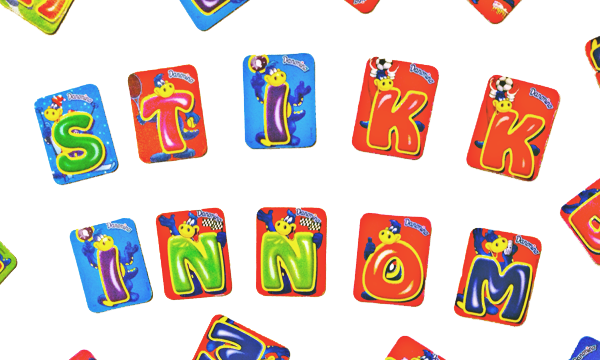 1.-3. trinn mandag 21.09.2015 kl. 17.30-19.30
4.-7. trinn tirsdag 22.09.2015 kl. 18.30-20.30
Stikk innom! er et fritidstilbud for alle barn som går på Høybråten skole. Det avholdes fire ordinære Stikk innom!-arrangementer i løpet av et skoleår, pluss ett ekstra arrangement på 17. mai. Konseptet slik det framstår i dag er at vi arrangerer en slags to timers «ungdomsklubb» med spill, lek, dans, musikk, aktiviteter og sosialt samvær der barna kan møte hverandre i trygge rammer med ansvarlige voksne til stede. Det selges også brus og godteri på disse arrangementene. Hensikten bak Stikk innom! er at vi ønsker å skape en uformell ramme utenfor skoletiden der barna kan oppleve gode, trygge og positive fellesopplevelser, noe som vi blant annet tenker at er verdifullt i forhold til å utvikle gode mellommenneskelige relasjoner, motvirke mobbing, legge grunnlag for gjensidig toleranse og generell positivitet i forhold til samfunnsdeltakelse.
Arrangementene avholdes «parvis», det vil si to separate arrangementer for henholdsvis 1.-3. trinn den ene kvelden og 4.-7. trinn den andre. Det ambuleres på hvilken av arrangementene som kommer først, men de legges vanligvis til en mandag og en tirsdag (dagen etter). Normen er to vakter per gruppe (klasse) per trinn per arrangement. Man betaler kr 20,- for inngang og vi har satt en grense på maksimalt kr 50,- i lommepenger per barn.
Eksempler på aktiviteter på Stikk innom!:
Discodans
PlayStation®
Wii®
Bordtennis
Brettspill
Air Hockey
Fotballspill
Stikk innom! for 1.–3. trinn åpner dørene kl. 17:30 og varer til kl. 19:30. En halv time til rydding i etterkant må påregnes. Vakter må møte senest kl. 16:45.
Stikk innom! for 4.–7. trinn starter kl. 18:30 og varer til kl. 20:30. I tillegg må man regne med ca en halv time med rydding etter arrangementets slutt. Seneste oppmøte for vakter er kl. 17:45.